Professional BMW Car Key Specialist based in Oxfordshire.
Available 24/7.
Locked keys in your car? Lost your car keys? Need your car remote fixing? We provide a 24/7 mobile auto locksmith service for BMW car lockouts, car key replacement, spare car keys and broken BMW car keys in the Oxfordshire area.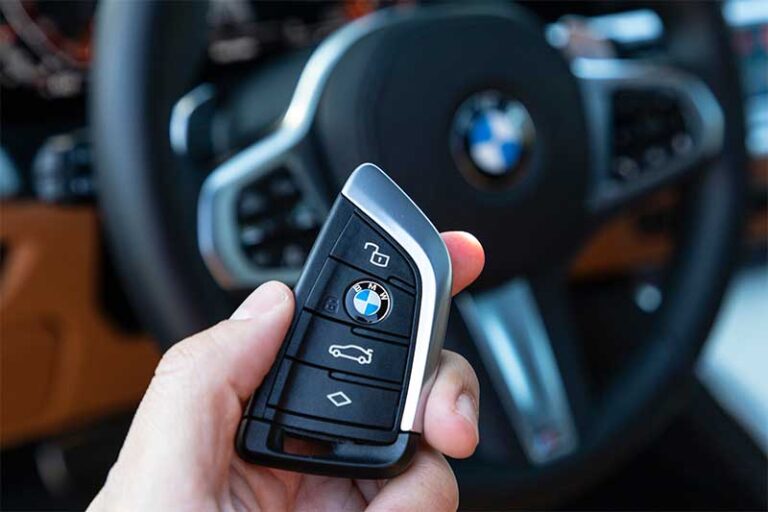 BMW Car Key Services in Oxfordshire
Book us with confidence and find out what our customers have to say about our BMW auto locksmith service.
Just wanted to say thank you to Dom. He was very helpful, understanding and reassuring during the whole process. Replaced a lost car key which was difficult due to an obscure model of vehicle. Even kept the cost to a minimum. Highly recommend. Thanks again.
Would recommend, fast to respond, efficient and a good price.
Dominic really helped out when l was 'locked out' of my car. He persisted with the problems and fixed me up with a brand new fob all programmed in to my vehicle, as well as a good repair on my existing key fob. Well don Dominic, and thanks again. I shall definitely pass on this valuable contact to my friends.
Excellent, friendly and reliable service. Thank you Dominic.
Can't fault the service he provided. Called Dom up and he was there 20 minutes later as he said, within 10 minutes he was in my van. Cut me a new key and even brought jump leads to get me on the road. Extremely reliable and professional. Would highly recommend.
Very professional, great communication and great price. Dominic went the extra mile for us when faced with a problem (completely our fault not his) and sorted it in no time. Would highly recommend to all.
We're an established mobile Auto Locksmith service in Oxfordshire dealing exclusively with BMW car key cutting and car key programming – we're specialists. We work with the motor trade and car and van owners so if you've lost or broken your BMW car key, or you want a spare, we'll be happy to help you.
We specialise in all types of BMW car key replacement from near classic cars to the most modern remote control car keys, smart keys and proximity key fobs, and, because we come to you, the whole process is streamlined and your day can get back on track. The job usually takes less than 30 minutes, and saves a lot of hassle as you won't need a tow. We can also reprogram systems the BMW dealerships can't, saving you money on replacement engine control and immobiliser parts. Our BMW keys are guaranteed and we have helped hundreds of happy customers.
Maybe you've locked your keys in the car or in the boot of your BMW?  Not a problem, we can pick the lock open for you with our zero damage opening techniques and get the key out.  And if we open the boot and they're not there, we can make you a new one.
If you need urgent assistance from an Emergency BMW Auto Locksmith in Oxfordshire, give us a call and we'll get you back on the road in no time.
If you require the services of an auto locksmith in Oxfordshire don't hesitate to contact us for immediate assistance.  Alternatively, complete our enquiry form and we will get back to you as soon as possible.
We specialise in smart keys, reprogramming keys and cutting keys for all of the major car and van manufacturers.